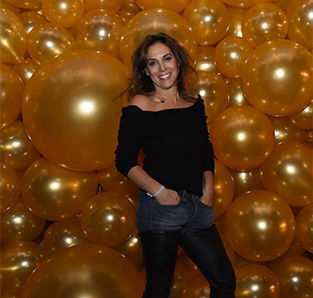 Urban Art & Design was launched in 2011 as a creative design firm where I could capitalize on my experiences and artistic eye to conceive, design and execute events and teach art classes.
I have been immersed in the world of art and design my entire life. Teaching art for more than 20 years affirmed my belief in the value of art and creativity in a person's life. In 2000, I left the classroom and began producing and designing high-profile trade shows and special events at Piers 88, 90, 92 and 94 in New York City (Disney, The Armory Show, The Affordable Art Fair, fashion shows, Fox and NBC). While I enjoyed producing events, I missed teaching art and being a part of that crucial stage of development in an individual's life. Combining my two passions was a natural progression, so I began to offer private and semi-private seasonal art classes. Classes are designed to expose students to art in a casual studio environment and provide an opportunity to explore museums and galleries in NYC.
I love what I do, whether it's executing a once in a lifetime event or helping people unleash their creativity. Every client or student has a vision that I help bring into focus. We explore, brainstorm, design, redesign and collaborate until the event / artwork mirrors their vision.
Let us help make your next event or art experience a reality!
Pamela Newman